A promise is a promise! Last week we have provided you with a list of Spain's best cities and Hostels, this week we travel around Europe and tell you which cities are a must see during your Europe-tour and where to lay your head after a long day of sightseeing and parting.
A promise is a promise! Last week we have provided you with a list of Spain's best cities and Hostels, this week we travel around Europe and tell you which cities are a must see during your Europe-tour and where to lay your head after a long day of sightseeing and parting.
Wanna come with?
AMSTERDAM
Never get bored in Holland's capital: known as the Venice of the North for its countless amount of cannels, this city is going to amaze you with its beauty, its museums and of course its social/night life. Euphemia Old City Canal is an old monastery turned into a Hostel, you should definitely check it out if you are looking for cheap accommodation in Amsterdam!
BELGRADE
After renewing its diplomatic relations with the European Union, Belgrade has turned into one of the most interesting destinations of Eastern Europe: get lost in eclectic Skadarlija, the Bohemian quarter, visit the beautiful Belgrade Fortress and discover the secret beauty of this magical city. And Skadarlija Sunrise Hostel is the coziest place, entirely made of wood and surrounded by a garden. Make sure you book there for your stay!
BERLIN
Definitely Europe's most alternative capital, a perfect mix of underground culture and unforgettable history; its multiculturality is fascinating and you can really breath both the past and the future every step you take in this city.
By the way, our friends at Pfefferbett Hostel will be more than happy to host you and help you discover Berlin.
BRUSSELS
The heart of Belgium host attractions such as the Grand Place or the Manneken Pis, which is the city symbol. Definitely worth to visit is the Atomium, built for the World Fair in 1958, and prepared to be amazed by the Art Nouveaus architectures that characterize the capital.
Oh, and of course, get your load of delicious Belgian chocolate and waffles and rest your tired self at Sleep Well Hostel!
BUCHAREST
This mesmerizing place has kept lots of the original architectures from the Soviet era making Romania's capital a city full of contrasts: if you are looking for a less mainstream destination, Bucharest is the place for you. We recommend you our friends of Umbrella Hostel!

BUDAPEST
Divided in two completely different parts (Buda and Pest) this city has been nominated by Forbes as the 7th most idyllic place to live in Europe; our recommendation is not to miss out on its incredible thermal baths. And for sleeping and hanging out? Avenue Hostel!
DUBLIN
This city has been the hometown of plenty of artists, poets and musicians, no wonder it emanates culture from every corner; also it is surrounded by so much green that you will feel immerse in a natural paradise, where you can really breath in fresh air and Irish culture.
We strongly recommend you a good night sleep and a pint at Jacob's Inn, the best Hostel in town!
EDINBURGH
The second most visited city in the United Kingdom has two beautiful districts who are World Heritage Sites (New Town and Old Town) and its is also the home of the Edinburgh International Festival, the largest performing arts event in the whole world. Make sure you book in advance at High Street Hostel if you don't wanna miss out!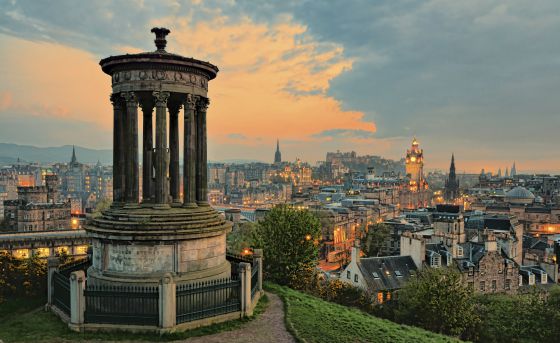 LISBON
Called the City of Light, Portugal's capital is even more ancient than Rome: situated right on the Atlantic Ocean, it developed over the past few decades into a very multicultural and dynamic city. A visit to the characteristic Bairro Alto is mandatory, as well as Alfama and Mouraira, where you can find our friends of Inn Possible Hostel!
MILAN
Milan is the city of fashion, design, architecture and beautiful things in general: so much to see in northern Italy's most important city , like the majestic Duomo Cathedral and the Sforza Castle. After an "aperitivo" on the Navigli channels, your Hostel for the night has to be the famous and amazing Ostello Bello, probably Italy's best Hostel.
PARIS
Who doesn't love Paris or just really really wants to go there? Paris is still the number one destination in Europe thanks to its unlimited historical heritage and beauty. The Eiffel Tower, Montmartre, the Louvre, the Opera, the Patheon and the Basilica of Sacre Coeur are just few of the many sights that will take your breath away. For cheap accommodation in this beautiful but expensive city, we recommend you Plug Inn Hostel.
PORTO
If you go to this precious Portuguese city, make sure you don't miss out on its amazing sunsets on the Duoro River, maybe enjoying a glass of local wine. Porto Lounge Hostel is located right in the historical centre and we are sure they will be more than happy to welcome you!
PRAGUE
Despite suffering from the war its beauty remains untouched, making Prague one of the most visited (and fun) cities in the world; not to mention its ridiculously low prices for food, partying and accommodation! Which reminds us, you should visit our partners at the coolest hostel in town, Sir Toby's Hostel, located right in the artsy neighborhood of Holešovice.
WARSAW
Known as the "phoenix city" because it has survived so many wars throughout its history, this Polish city had to be rebuilt after the extensive damage it suffered in World War II, during which most of its buildings were destroyed. Also known for its beautiful palaces and for being the hometown of Chopin, Warsaw needs to be included in your Euro trip list; plus we are sure that the receptionists at Downtown Hostel will tell you more about the history of this interesting city.
ZAGREB
Croatia's capital is a place which is definitely worth a visit: its lively streets, extravagant traditions and lovely cafes make it a perfect city to get lost in for a couple of days, before continuing to the coastline with those famous Croatian beaches. We bet Chill Out Hostel is the right choice for you!
Our journey through the old continent and its best Hostels has come to an end, as always we hope you find our blog posts fun and are a useful tool when it comes to making the most out of your trip to Europe!
For any questions, curiosity or doubt do not hesitate to contact us at info@mad4youhostel.com; Jane, Pablo, Marta, Diego and Hugo will be more than happy to help you!