There are so many museums in Madrid to visit. Not only that, you can go for free if you know when to do it. In this blog, we will show you the most importants, specially the Prado, the Reina Sofia and the Thyssen and also others that could be really interesting despite they are not well-known to many people. Don´t miss it!
In the past Blog entries we have given you plenty of suggestions on how to enjoy Madrid's vibrant nightlife, its best events, markets and neighborhoods.
This month we would like to talk to you about Madrid's many museums and give you tips on how to enjoy them on a budget. We will start with the three most important ones who are actually located in the same district, giving this area the name of "Golden Triangle of Art". We are of course talking about the Prado, the Reina Sofia and the Thyssen.
Museo del Prado (Address: Paseo del Prado s/n, Metro: Atocha or Banco de España)
This is definitely Madrid's most important museum and we strongly recommend you plan on spending there few hours because it is pretty huge and the amount of masterpieces to see is enormous. Very important Spanish painters, such as Velazquez, Goya, Zurbaran, Ribera and Murillo, have lots of art work exposed at the Prado.
Apart from Spanish paintings, the Prado hosts a great amount of Italian, French, Dutch, German and Flemish art as long as entire rooms dedicated to sculptures and decorative arts.
The price to visit is 14€ but it is possible to visit the museum for free from Monday to Saturday from 18:00 to 20:00 and Sundays from 17:00 to 19:00.
Reina Sofía (Address: Santa Isabel, 52, Metro: Atocha)
Founded in 1992, the Reina Sofia covers the period that goes from Picasso's birth (1881) until now.
Fall in love with Dali's surrealistic art and, of course, with the masterpiece of the Museum: Picasso's amazing "Guernica", a huge painting that perfectly describes one of the battle´s of the Spanish Civil War.
The entrance ticket costs 8€ but you can visit the museum for free from Monday to Saturday from 19:00 to 21:00 and on Sundays from 13:30 to 21:00. It does not open on Tuesdays.
Museo Thyssen-Bornemisza (Address: Paseo del Prado, 8, Metro: Banco de España)
Inside the Thyssen Museum one can find an infinite private collection that goes from the Middle Ages until the end of the 20th century. It hosts more than a thousand artworks distributed between two floors. We recommend you to begin on the top floor and work your way down.
The second floor is home to medieval art, on the first floor get ready to find real gems as Van Gogh's "Les Vessenots" and on the ground floor you will be enjoying a journey from cubism to pop art.
The entrance is 10€ but you can visit the Tyssen Museum for free on Mondays from 12:00 to 16:00 o´clock.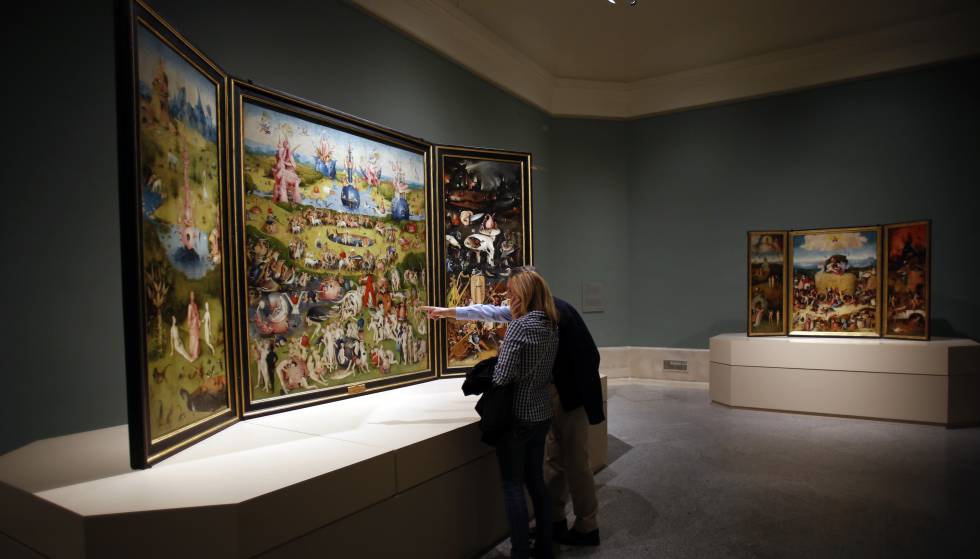 Apart from those three amazing museums, the Mad4You Staff has selected for you:
Museo arqueológico (Address: Serrano, 13, Metro: Colón)
If you are into ancient art, the MAN is the place for you! Its permanent collection offers a journey through the history of Spain, from prehistoric times to the 19th century, also including breath taking Egyptian art, such as sarcophagi and mummies.
One of its most highly prized pieces is definitely the ¨Lady of Elche¨; a beautiful limestone bust of a believed Goddess from the 4th century BC.
The price for the entrance is only 3€ but you can visit the MAN for free every Sunday from 10:00 to 14:00 o´clock. It is closed on Mondays.
Museo de América (Address: Avenida Reyes Católicos, 6, Metro: Moncloa)
This museum is specialized in collecting archaeological art work from the whole American Continent, ranging from the Paleolithic period to the present day and with special emphasis on pre-Columbian archeology.
You can visit this very interesting museum for only 3€ or for free on Sundays from 10:00 to 14:00. It does not open on Mondays.
www.mecd.gob.es/museodeamerica
Museo Sorolla (Address: Paseo General Martínez Campos, 37, Metro: Iglesia)
Joaquin Sorolla was a very famous Spanish painter who was born in Valencia in 1863 and lived in the same house that is the museum today, located in the Madrilenian neighborhood of Chamberi. The collection puts together the objects he has collected throughout his life.
To see this exclusive collection you pay 3€ or visit it for free on Saturdays from 14:00 to 22:00 and on Sundays from 10:00 to 15:00. Closed on Mondays.
Museo del Traje (Address: Avenida Juan de Herrera, 2, Metro: Ciudad Universitaria)
A very unusual museum that does not only host excellent examples of male and female clothing from the XVI century but also a very interesting temporary exposition (this month (December 2016): Casal's "El Arte por Exceso", an extravagant 80's pop star exposition made of pictures, clothing and records). Don't miss it!
This one also cost 3€ but you can enjoy it for free on Saturdays from 14:30 to 19:00 and on Sundays from 10:00 to 15:00.
We hope that we have made a pretty accurate list of Madrid's best museum for you to discover and enjoy. Do not forget that our awesome receptionists are always up to date on the latest expositions, galleries or any other cultural event, so ask away!
You can drop us a message at info@mad4youhostel.com, give us a call on 0034 915 217 549 or just ask us once you are here!
Big hugs from the Staff and hopefully see you soon at Mad4You!